This month, the Olympic Digger crew is taking over our virtual DJ booth, so get ready for some epic sounds! You might recognize these DJs from theCOMMONS' live music sessions and events. We miss them… and they miss you! We look forward to when they can hit the decks again in-person. In the meantime, get your fix here. Learn more about Olympic Digger's vinyl music community on Facebook at @olympicdigger and Instagram at olympicdigger.
Parallel World by DJ SARTTRA
In a parallel universe, if DJ Sarttra was spinning at theCOMMONS in 2021, this is what you'd be hearing. Sarttra's passions include nerding out on vinyl records, DJing, writing music album reviews, organizing concerts, and music consultation for brands. Step into DJ Sarttra's alternate reality where music rules supreme and we're all hanging out at theCOMMONS to his rich beats. The multiverse is filled with music. We'll see you there.
Listen HERE
--------------------------------
Cloudy Rainbows by DJ Panna
Kick back. Chill. Hang out. Lounge. Call it what you will because DJ Panna's got your perfect soundtrack. DJ Panna is a founding member of the Olympic Digger community and one of the driving forces in Bangkok's vinyl DJ scene. She's known for her groove-tastic style that vibes on jazz, soul, & Motown. When you're enjoying a slow-moving day with your besties, throw on these juicy tunes. Can ya dig it?
Listen HERE
--------------------------------
Just Me & The Moon by DJ Aopsher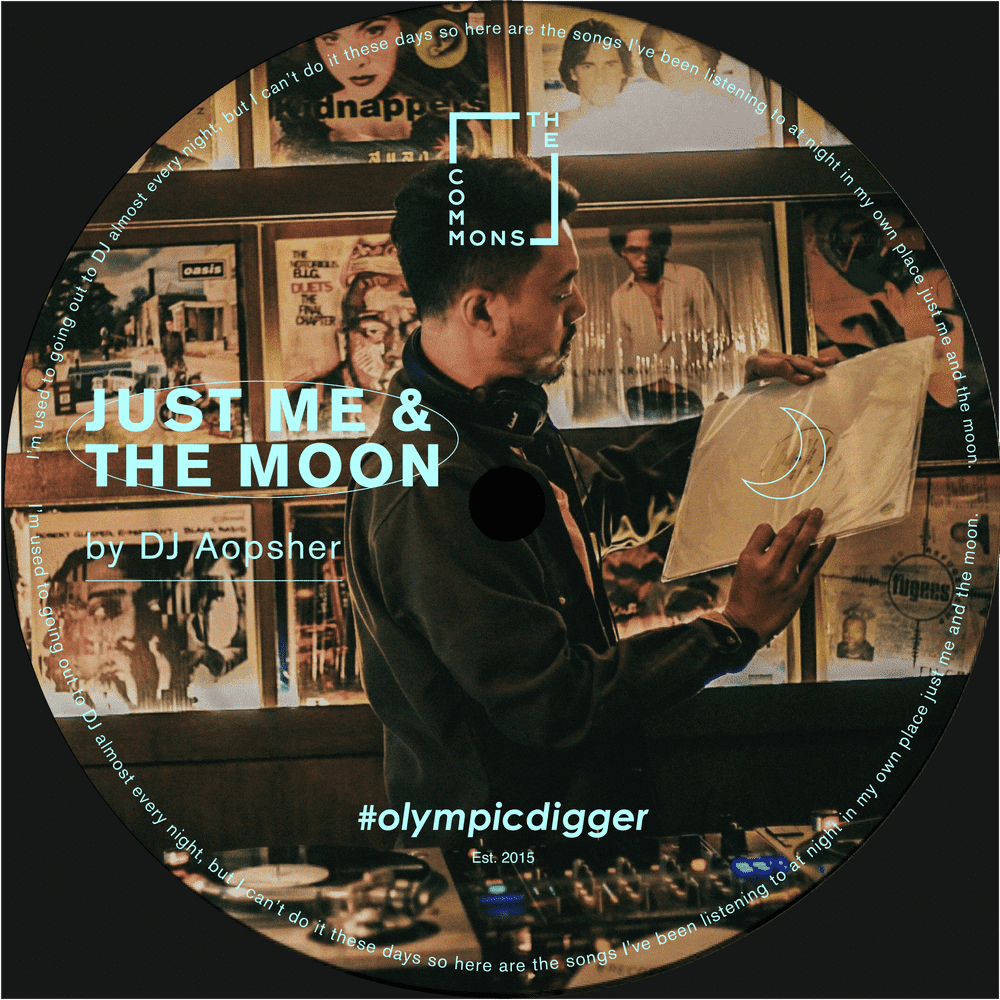 DJ Aopsher is one of Bangkok's hottest DJs and a co-founder of Olympic Digger. In addition to playing at theCOMMONS, he brings 10+ years of experience to residencies at Sing Sing Theater, Vogue Lounge, & Beam. Since he can no longer hit the clubs, these are the songs he plays when his audience is just the moon. Step into our VIP section where it's only you and these moonlit tunes.
Listen HERE
--------------------------------
Wake Me Up When September Ends by DJ Kaitod
If you're drifting through the month and waiting for this pandemic to end, then DJ Kaitod is making sure you've got the right music. Jam along to this pop-fueled playlist while you're half-asleep during Covid. DJ Kaitod spins an assortment of groovy sounds that range from fancy house music to Japanese city pop and basically anything that makes you move. Once things improve (hopefully when September ends!), please wake us up because we'll be ready to dance with you!
Listen HERE