💐What is your bouquet saying? Before planning your next beautiful Plant House arrangement, check out the meanings behind popular flowers. Your favorite blooms send specific messages, which you'll want to know. Whether you're sending a message of love or appreciation, there's a flower for practically every emotion. Read on to learn the secret language of flowers.
Stonecrop (Sedum - Family of Crassulaceae) - This flower's meaning of peace, perseverance, and calmness originates from how it grows. As the name implies, Stonecrop flourishes on high, mountainous rocks where the weather is cool. Sending someone Stonecrop is a wonderful way to tell them to stay strong during tough times.

Larkspur (Delphinium Elatum) - Larkspur means brightness, lightness, and vivacity. It's also associated with new love and exploring a romantic journey. Many people use Larkspur to show that someone has a lovely, gentle demeanor. Larkspur is a playful flower, so it's also the perfect gift to perk-up someone who is feeling low.
 
Iris (Iridaceae) - Irises come in a rainbow of colors! The symbolism changes with each hue and also within different cultures. The name, Iris, originates from the Greek goddess of rainbows and messages. One meaning shares, "I want to confess my love!" In western cultures, irises can symbolize faith, courage, wisdom, and friendship. In Japan irises are used to purify and protect. In China, they refer to "the dancing spirit of early summer." Have fun exploring their meanings to find the right one for your occasion.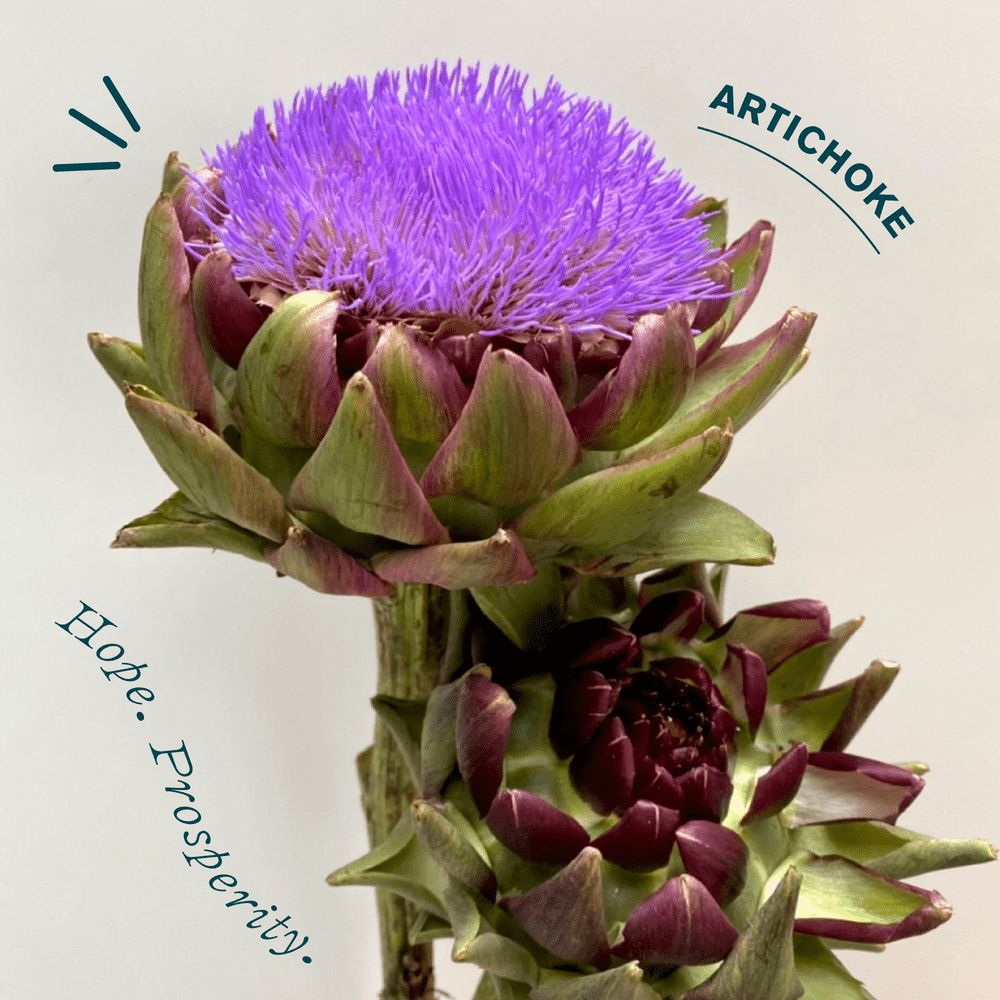 Artichoke (Cynara Scolymus) – Artichokes are an ancient plant from the Mediterranean. At their core they have a very tender heart, which is protected by strong outer layers. They are usually defined as the flower of hope, prosperity, and future success. The center of the flower is called a "heart" which can also refer to hope for future love. You can send them to express a special connection with someone special. How romantic!